Social Media, video/Audio production, graphic design, sem, seo, digital display advertising and more
What was initially a 90 day temp contract, has now blossomed into a 3+ year harmonious working partnership. Pawn America was seeking a new in-house social media manager at the time they contracted Social Boom to help them upkeep their social media channels. As time went on, the client realized the strategic and financial advantages of working with a team of experts versus hiring one internal person to conduct their social media management. In the 3+ years of working with "PA" and consistently bringing innovative and cutting edge solutions to the table, Social Boom has earned the trust of ownership and has become the official agency of record for not only the flagship Pawn America brand but for all of their sub companies including; Pay Day America, Cash Pass, My Bridge Now, Dollars Today and the Heart of the City Foundation. Today Social Boom is proud to not only manage all of these businesses, social media properties but also all of the video/audio production, graphic design, SEM, SEO, digital display advertising and more.
Social Media, video/Audio production, graphic design, sem, seo, digital display advertising and more
We were approached by a dental practice that is located in the downtown area of Minneapolis, that had been experiencing some plateauing of their business, when it came to new patients. Their target area is about a 6-10 block area in the immediate downtown area. They are wanting to target 2 different types of clientele;
The commuting business demographics who are in need of dental services while they are at work
The increasing number of new residents who are making their residence in the downtown area.
After meeting with the client and understanding who they are, the type of client they are looking for, what they are currently doing for marketing, and what they've tried before, we were able to develop a strategy using a mix of digital ads, social media with an emphasis on local content, blogging, and video.
We have been able to increase their month to month new patients and have exceeded the goal that we set to have for new patients every month! Initially they were gaining 25 new patients a month, in just over 6 months we raised that number to 50 consistently, and after 1 year, they are continuing to see new patient numbers of 75+!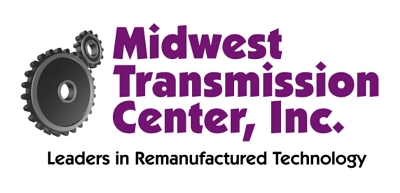 ai Marketing technology
Midwest Transmission specializes in transmission and engine part sales online. They started the process of capturing as much market share as possible a couple years ago for local and Midwest based consumers as well as commercial companies. Social Boom started working with Midwest Transmission in September of 2017 with our lead generation AI marketing technology with the goal of driving lead capture and also providing a direct path to site to purchase online. After just 3 months, Midwest Transmission averaged 30-50 online sales per month that are directly attributable to Social Boom's efforts. These sales have equated to an ROI of 7-8 times their monthly investment consistently, with a continuing trend of cost per lead dropping every quarter. As Midwest Transmission's website continues to grow in functionality, Social Boom will continue to grow their online sales in a more website direct fashion.